Package of China Travel Sim 5 Day 30GB
8 days use
30GB internet highspeed data
Available for Wifi Hotspot
Plug & Play – no registration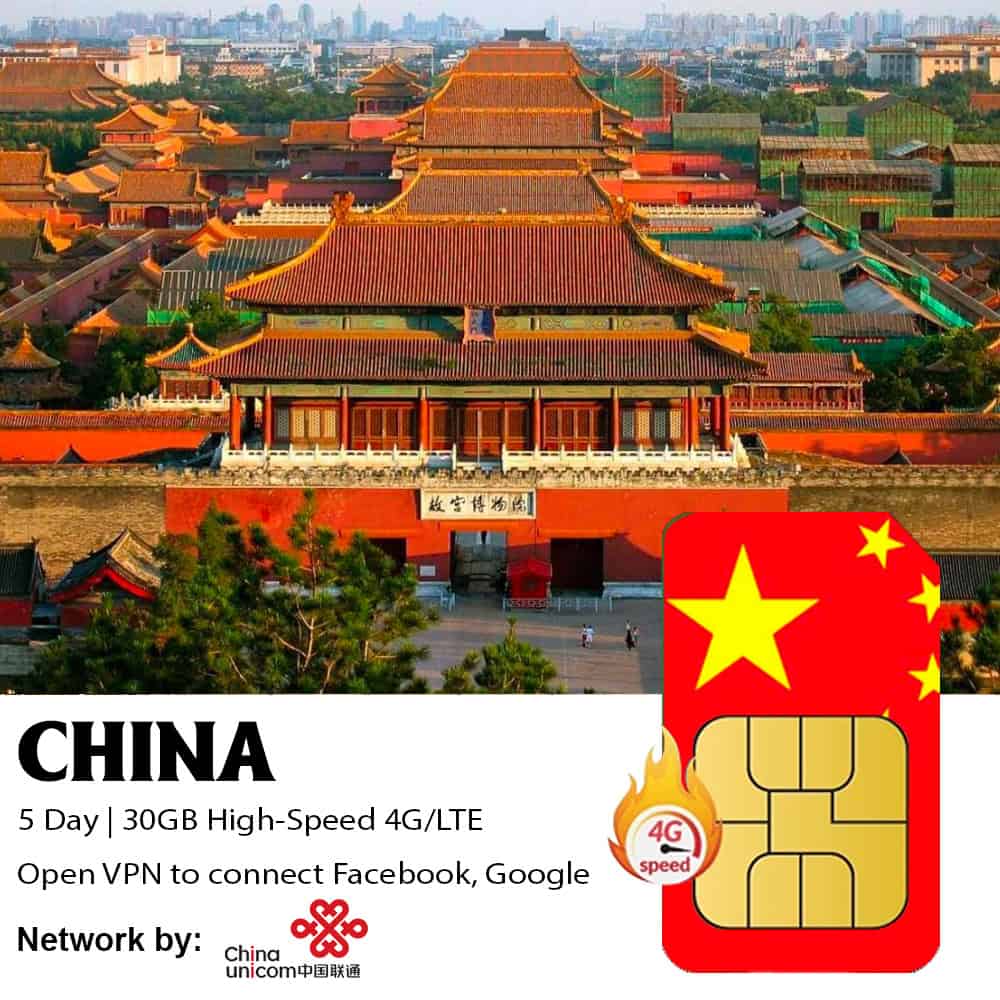 Why should you buy tourist sim China?
If you need a tourist sim China to use in your trip, buy sim 4G China of China Unicom to connect internet with high speed. Just insert sim and use, no registration. It's very convenient for a week travel.
Specification of tourist sim 4G China
Mobile network operator: China Unicom
Size: 3 proper size types: normal sim/ micro/ nano
Data: 3G/4G
Coverage range: the whole China
Expiry date: 5 days
Unlocked for using facebook, google, gmail
What is China travel sim by China Unicom?
Our China travel sim is prepaid data sim 4G/3G for internet connection, no call. This is the best if you want to share your data with friends, because it can be used on Wifi hotspot devices. Sim has available data, no recharge or registration.
This is 4G sim with unlimited data ahigh speed data, automatically turn to normal speed 3G after run out of high speed data. Freely surf web, Facebook, watch videos or call Zalo, Facetime back to Cambodia by tourist sim 3G/4G China. No registration for international roaming service.
Where to buy China travel sim in Cambodia?
You can make booking of this sim card on our website www.sim2go.asia and get it delivered to your address in Phnom Penh within a few days or few hours if you wish! You might want to discover more information about our travel sim cards and travel experiences on our Facebook Page: www.facebook.com/sim2go.asia 
You can also call our hotline +855 712 445566 to get more advice and buy the sim as quickly as you want.
Or come directly to our office/ Sim stores in Phnom Penh at: Titango Office, No. 134C, Pasteur Street (51), Sangkat Boeung Keng Kang I Phnom Penh 12302
See you soon!